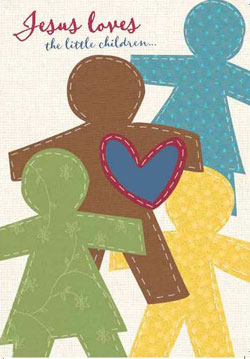 Go
here
to print out a coupon for a free Dayspring card (up to $2.50) at Family Christian stores, good through 2/14. Thanks,
Money Saving Mom
! I love Dayspring cards, and even have some of the one pictured above, which is in the "Colors of Compassion" line. A portion of the sale of these cards is donated to
Compassion
"to help children in its programs receive medical treatment and immunizations that will improve their overall health condition." You can even print a
buy one get one free coupon
for the Colors of Compassion cards, so you can save money and help children at the same time. Awesome!